Charity Hack isn't even a year old yet and it's already been an incredible adventure.
Since our first hack we've worked with 11 charities (with another 5 to come on Thursday).
We've had 60+ charities apply to be hacked and ask for help.
We've built an amazing team of hackers with the widest range of skills imaginable and they've all given so much to help our charities.
Over 20,000 people have read this blog to find out more about Charity Hack
and we've been approached by people in Canada, UK, USA and Australia wanting to bring CH to their home towns,
This Thursday is our third hack. Definitely not our last but maybe the last in the original format (for a while)
The register on line and Twitter promoted Charity Hacks have worked great but we've realized that doing it this way we will only ever reach charities that are very active on Twitter or who are tipped off about an open application round. It's the same for hackers. We've reached amazing people through Twitter but what about all that untapped talent that keeps away from the 144 character world. How do we find them?
I'm not sure yet but we've got some ideas.
In the next few weeks we'll be doing our first Single Charity Charity Hack (we'll call it something different I think) where over the course of 2-3 sessions in a 2 week period we work closely with one organisation to bring their fundraising to the next level. We are mega excited about this and fingers crossed lots of other charities will want to undergo a similar Charity Hack treatment.
We're also exploring the concept of themed hacks.
Can we get a number of homeless charities in a room together and work on one particular problem for a day?
and find a solution?
Or what about disability issues or human rights?
Wouldn't it be cool to hack a problem?
Well we think it's worth trying so we have to figure out how that might work.
We're also considering Charity Hack taking on it's own particular problems and see if, rather than us telling other people how they can solve a problem, we can come up with a solution to an issue and implement it ourselves (with our amazing team obviously ;-) )
We want to work with university's, local governments, activists and those without a voice.
Those that have taken part in Charity Hack as hackers and as hackees have proven, through their faith and encouragement, that it is a model that works.
That Margaret Mead was right and small groups of individuals can change the world.
Now we don't believe that we can change the world but we know we're great at putting small groups together.
So the future is bright and exciting and we really hope that people will continue to get involved and hack with us.
but for now back to Thursday
We have 5 incredible organisations taking part in Charity Hack 3
Aidlink
Teen-line
Children in Hospital - Yoobyyoo
Migrant Rights Centre Ireland
Northside Community Law Centre
you can read about them here http://www.charityhack.ie/#!ch3-hackees/cst3
We've another group of brilliant hackers lined up, primed and ready to get stuck in
http://www.charityhack.ie/#!ch3-hackers/c1ofp
and we're putting the finish touches to preparations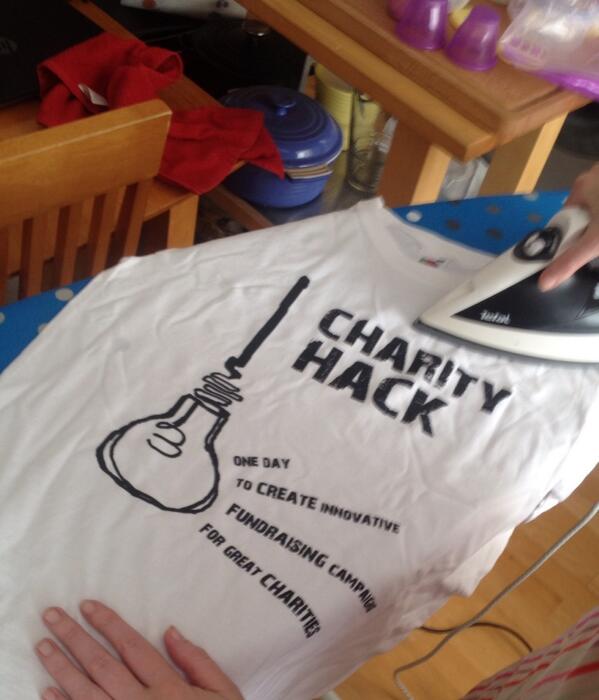 Another crazy day awaits us but for this evening we're just thinking about how lucky we are
K